Discography
_________________


Eloy - The Vision, the Sword and the Pyre, Pt. 1
Год: 2017
Стиль: Psychedelic / Space Rock
Страна: Germany
Tracklist
01. The Age of the Hundred Years' War (4:17)
02. Domremy on the 6th of January 1412 (1:48)
03. Early Signs... From a Longed-For Miracle (4:13)
04. Autumn 1428 at Home (0:55)
05. The Call (feat. Alice Merton) (5:51)
06. Vaucouleurs (4:35)
07. The Ride by Night... Towards the Predestined Fate (3:30)
08. Chinon (9:46)
09. The Prophecy (4:40)
10. The Sword... The Dawning of the Unavoidable (5:54)
11. Orléans (4:26)
12. Les Tourelles (7:24)
13. Why? (5:11)
Band
- Fank Bornemann / vocals, guitar
- Hannes Folberth / keyboards
- Michael Gerlach / keyboards
- Klaus-Peter Matziol / bass
- Bodo Schopf / drum
With:
- Anke Renner / vocals
- Volker Kuinke / recorder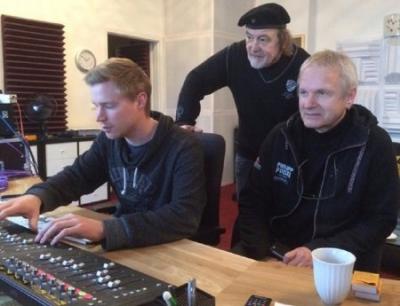 Цитата
Легенда немецкого прога, рок-группа Eloy выпускает новый концептуальный альбом "The Vision, The Sword And The Pyre - Part I" 25 августа. Альбом является первой частью концептуальной дилогии, повествующей о жизни средневековой французской героини Жанны Д'Арк. Первоначально он задумывался как сценический мюзикл на французском языке, но лидер Eloy Фрэнк Борнеманн переписал текст на английский и записал его с группой в виде студийного альбома, состоящего из двух частей. В записи над пластинкой принимала участие канадская певица Элис Мертон (в роли Жанны Д'Арк), а также немецкий блюзмен Джесси Мартенс.