*****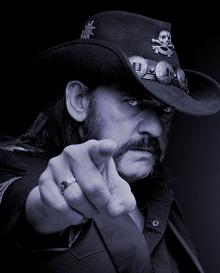 Статистика

---

Онлайн всего: 33

Гостей: 11

Пользователей: 22

Alexandr2822

,

Vitaly65

,

caro

,

celt665

,

Doctorhtein

,

SedoyDead

,

shmelevdaworkspace

,

power

,

kant56

,

nik_196

,

nickyarafah

,

noomjr

,

diplodokovv

,

Darksage

,

langraitzrock

,

bobo5985

,

pavelsergievich6279

,

lionsshare

,

smlirmn

,

TIMES90B

,

War_Ensemble

,

mydsh
Результаты

1-10

из

10

по запросу

Centers

---





Discography (Pre At Vance) Centers Fortuneteller Year:1997 Style:Heavy Metal Country:Germany Tracklist: 01. Fortuneteller 02. You'll Survive 03....guitars, bass, keyboards & drums Цитата Centers первый совместный проект Олафа Ленка и Оливера Хартманна, который всего год спустя трансформировался и получил название AT VANCE Очень редкий ...




Centers Fortuneteller 1997 Artist: Centers (pre At Vance) Album: Fortuneteller Year: 1997 Genre | Style: Neoclassical Power Metal Country: ...




Исполнитель: Centers (pre At Vance) Альбом: Fortuneteller Страна: Germany Жанр: Heavy / Power Metal Год: 1997 ...




...Death Metal CENTENNIAL /Doom Metal CENTERS /Heavy Metal CENTINELA /Heavy Metal CENTINEX / Death Metal CENTVRION /Heavy/Power Metal CEPHALIC CARNAGE /Technical Grind Death Metal CEPHALOTRIPSY /Brutal ...




Discography Цитата Группа AT VANCE была образована в 1998 году гитаристом виртуозом по имени Olaf Lenk (который до того играл в нескольких проектах, среди которых VELVET VIPER и CENTERS) и вокалистом тех же CENTERS Oliver Hartmann. В апреле 1999 года группа подписывает контракт с Shark Records и выпускает дебютный ...




Their sound centers around themes of horror, with lyrics barked and sometimes narrated by vocalist and founder King Fowley. more https://en.wikipedia.




...Paint and Monkey Brains [Sin Centers of Suburbia Mix] [Mix] 4:14 5.Blur the Technicolor [Poker from Stud to Strip Mix] [Mix] 5:14 6.




Whereas Riverside centers almost entirely on a progressive rock/metal foundation, Lunatic Soul allows Duda to explore a more diverse and avant garde ...



Поиск/Search
Новости, журналы