Discography

Desperado was an American heavy metal band formed by Dee Snider in 1988, after Twisted Sister was disbanded. The band dissolved in the early 1990s due to problems with the record label and the then emerging grunge trend. The album, much bootlegged, was issued officially some years later and reissued as Ace on Angel Air. Dee Snider Desperado Limited Edition was released on April 21, 2009, featuring eleven tracks from 'Bloodied But Unbowed'.
_________________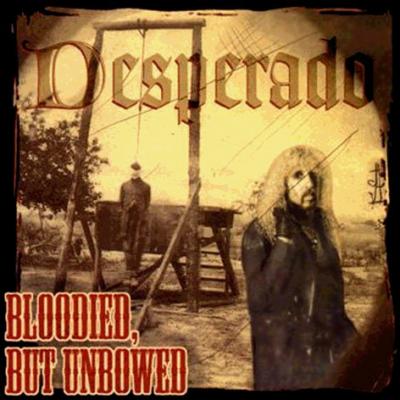 Desperado — Bloodied, But Unbowed

Год:1996

Страна:USA

Стиль:Heavy Metal

Tracklist:

1. Hang 'em High 04:51

2.

Gone Bad

03:44

3.

The Maverick

05:06

4.

The Heart Is A Lonely Hunter

07:11

5.

Calling For You

04:54

6.

See You At Sunrise

05:53

7.

There's No Angels Here

04:54

8. Made For Trouble 03:45

9.

Ride Thru The Storm

04:30

10.

Son Of A Gun

05:34

11. Emaheeval 04:25

12. Easy Action 03:52

13. Heart Of Saturday Night 03:53

Цитата

Bloodied, but Unbowed is the debut album by the American band Desperado. It was officially released by Destroyer Records in 1996.

Re-titled Ace, it was re-issued in 2006 by Angel Air Records in the UK (extensive sleevenotes by Record Collector magazine's Joe Geesin, featuring interviews by Bernie Torme and Dee Snider) and Deadline Records in the U.S. with the songs "Easy Action" and "Heart of Saturday Night" cut from the track listing. Argentina's Del Imaginario Discos also released the album in 2007.




Мне этот проект намного больше нравится чем Twister Sister..