Discography

David Readman (born 6 July 1970) is an English singer, best known as the vocalist of hard rock band Pink Cream 69 and former vocalist of progressive metal band Adagio. He released a solo album on 31 August 2007, and was part of German guitarist Alex Beyrodt's band Voodoo Circle, from 2008 to 2016 more
________________________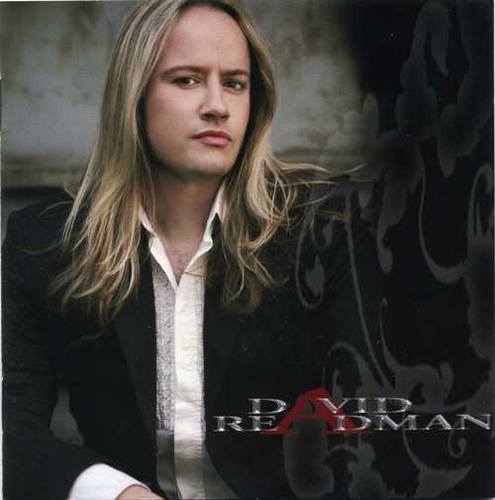 David Readman - David Readman
Year:2007
Style:Melodic Heavy Metal Hard Rock
Country:England/Germany
Tracklist:
01. Without You
02. Evil Combination
03. Take These Tears
04. Don't Let Me Sleep Away
05. No Peace For The Wicked
06. Long Way To Heaven
07. Wild In The City
08. Gentle Touch
09. Prisoner Of Shame
10. New Messiah
11. Over The Ocean
12. Love In Vain
+Bonus Video"Don't Let It Sleep Away"
David Readman - vocals, guitars and keys
Paul Logue (Eden's Curse) - bass
Dirk Bruinenberg (Elegy)/Chris Schmidt - drums
Eric Ragno (ex-Takara)/Gunter Werno(Vandenplas) - keys
Alex Beyrodt (Silent Force)/Gerald Sanger/Tommy Denander/Uwe Reitenauer - guitars
Цитата
Сольный альбом вокалиста PINK CREAM 69 Дэвида Ридмана. В 1984 году этот талантливый английский музыкант, успевший поработать с Адрианом Смитом из IRON MAIDEN, приехал в Германию и занял место фронтмена PINK CREAM 69, сменив ушедшего в HELLOWEEN Энди Дериса. Записав с группой семь успешных альбомов и поучаствовав в различных проектах, включая ANDERSEN LAINE READMAN, музыкант созрел до сольного альбома. На его запись он пригласил музыкантов из различных известных коллективов, таких как VANDEN PLAS, ELEGY, SILENT FORCE, TAKARA и EDEN'S CURSE. В результате совместных усилий получился крепкий альбом классического хард-рока. Альбом содержит мультимедийный трек - клип на песню Don't Let It Slip Away.


Пресс-релиз Irond Ltd.