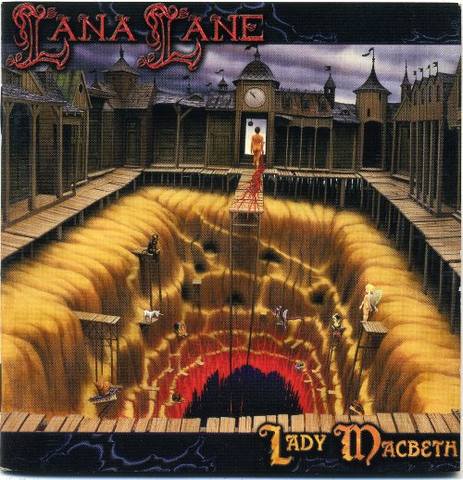 Lana Lane - Lady Macbeth
Year:2005
Tracklist:
01. The Dream That Never Ends
02. Someone To Believe
03. Our Time Now
04. Summon The Devil
05. No Tomorrow
06. Shine On Golden Sun
07. The Vision
08. Keeper of the Flame
09. We Had the World
10. Dunsinane Walls
LANA LANE - lead and harmony vocals
ERIK NORLANDER - keyboards
PEER VERSCHUREN - lead and rhythm guitar
MARK McCRITE - acoustic and electric guitars,harmony vocals
NEIL CITRON - lead guitars, mandolin
KRISTOFFER GILDENLOW - fretless and fretted basses
DON SCHIFF - NS/Stick
ERNST VAN EE - drums
KELLY KEELING - harmony vocals
Цитата
..студийная пластинка американской звезды прогрессивного рока тематически основана
на бессмертном творении Уильяма Шекспира - 'Макбет'. К десятилетнему юбилею проекта - 10
безупречно сделанных композиций в стиле симфонического прогрессивного рока с потрясающим
вокалом Ланы Лейн и Келли Килинга (Baton Rouge, Michael Shenker Group, Alice Cooper, Guitar Zeus,
Don Dokken). При непосредственном участии продюсера/клавишника Erik Norlander (Ayreon, Tank,
Ritual Symphony, Rocket Scientist), а также таких музыкантов, как Peer Verschuren (Vengeance),
Ernst van Ee (Ayreon, Trenody), Kristoffer Gildenlow (Pain Of Salvation),
Mark McCrite (Ayreon, Rocket Scientists), Neil Citron (Mark Boals) и Don Schiff (Rocket Scientists).
Пресс-релиз Irond Ltd.