Discography Morsüre
_________________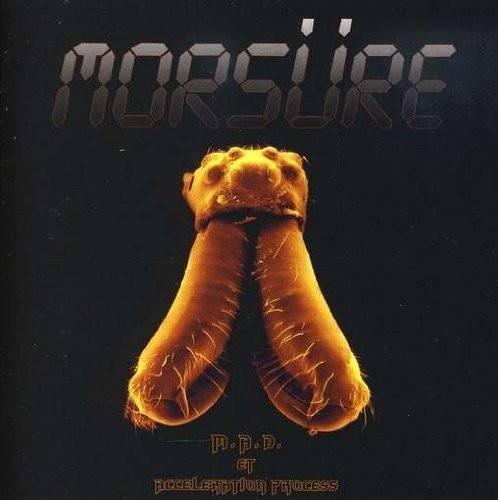 Morsure - Acceleration Process+M.A.D
Год:1985 (demo 1984)
Страна:France
Стиль:Speed Thrash Metal
Tracklist
1. M.A.D.
2. No Moral
3. Ahriman's Heart
4. Et Nox Fracta Est
5. Morsure
6. Neither Pity Nor Remorse
7. XX World
8. L'Irremediable
9. Oderint Dum Metuant
10. Vreder Strack
11. M.A.D(demo 1984)
12. Morsüre(demo 1984)
13. Neither Pity Nor Remorse(demo 1984)
14. L'irremediable(demo 1984)
Цитата
"Fucked up early 80's deathlike speed metal from France. Great pissed sound featuring their one and only LP, "Acceleration Process" from 1985 and their 1984 "M.A.D." demo. Raw chaotic speed metal, filled with frenzied guitar riffs, fast killer bass lines and precise hyper drumming. Massive 20 page booklet with TONS of obscure band photos & HUGE interview by Snakepit's metal mastermind, Laurent Ramadier. Testament lovers beware! This is RAW fucking rabid thrash/speed metal! Released on NunSlaughter Records in conspiracy with Hells Headbangers Records.
'Acceleration Process' and 'M.A.D. 1984 Demo' reissued on CD by Nunslaughter/Hells Headbangers Records in 2007. "