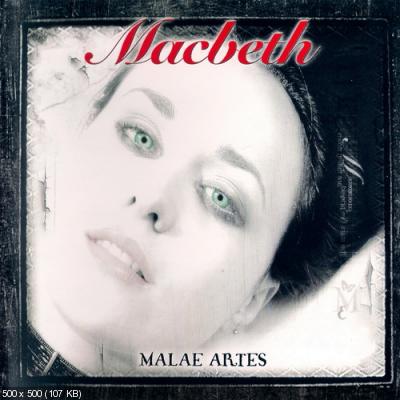 Macbeth - Malae Artes
Год:2005
Tracklist
01. Nuda Veritas (01:43)
02. Lifelong Hope (05:14)
03. My Desdemona (05:30)
04. Miss Murderess (04:11)
05. How Can Heaven Love Me (03:10)
06. Good Morning (04:08)
07. Henceforth (04:28)
08. Keep The Secret (03:58)
09. Down-Hearted (04:53)
10. Dead And Gone (05:20)
Andreas - vocals
Morena - vocals
Fabrizio - drums & backing vocals
Max - lead & rhythm guitar
Karl - piano & keyboards
Sem - bass & backing vocals
Luca - rhythm guitars
Recorded and mixed at Bips Studios, Milano, Italy.
Mastered at New Sin Studios, Loria - Treviso, Italy dying summer 2004.
Lyrics by Fabrizio except "Keep The Secret" by Morena.
All music written by Max & Fabrizio - all right reserved.
Track 5 "How Can Heaven Love Me" original version by Sarah Brightman.
Music written by Frank Peterson/Alex Christensen.
Lyrics by Danny Dorell.