Discography
_________________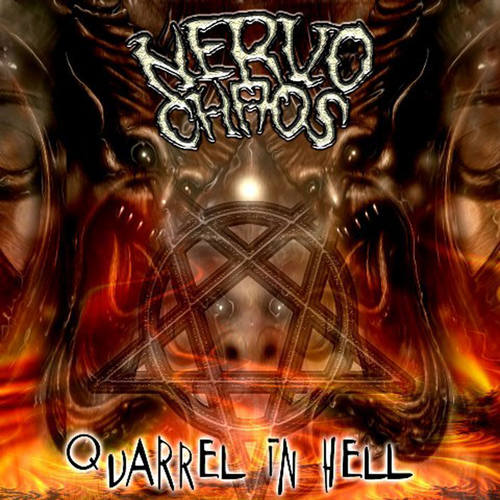 Nervochaos - Quarrel In Hell
Year:2006
Style:Death Metal
Country:Brazil
Tracklist:
01. Horde of Demons
02. Cursed Soul
03. Televangelism
04. Evocations
05. Scavengers of The Underworld
06. The Ancient Aeon
07. Putrid Pleasures
08. Nailed To The Bed of Worms
09. Everlasting Death
10. The Urge To Feel Pain
line up:
Daniel Blasphemoon: Vocals
Wellington: Guitar
Vinicius: Guitar
Thiago Anduscias: Bass
Eduardo Lane: Drums
With special guests:
Alex Camargo (Krisiun), Barney Greenway (Napalm Death), John McEntee (Incantation), Emperor Magus Caligula (Dark Funeral), Sanguine and Wrath (Averse Sefira).
2