DISCOGRAPHY

_________________________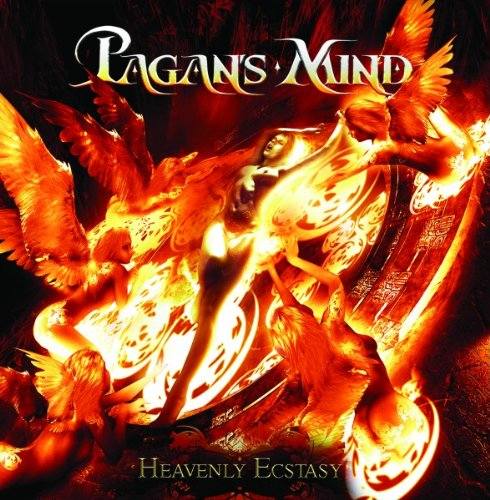 Pagan's Mind - Heavenly Ecstasy
Год :2011
Страна :Norway
Стиль : Prog /Power Metal
tracklist:
1. Contact [0:48]
2. Eyes Of Fire [5:48]
3. Intermission [5:41]
4. Into The Aftermath [5:18]
5. Walk Away In Silence [5:08]
6. Revelation To The End [8:32]
7. Follow Your Way [5:18]
8. Live Your Life Like A Dream [5:55]
9. The Master's Voice [5:16]
10. Never Walk Alone [2:03]
11. When Angels Unite [6:09]
Норвежские progressive-металисты PAGAN'S MIND 23 мая выпустили свой шестой альбом «Heavenly Ecstasy» на лейбле SPV/Steamhammer.
Сведением альбома занимался Stefan Glaumann (RAMMSTEIN, MADONNA, WITHIN TEMPTATION) в студии Toytown, Стокгольм, Швеция.
Альбом выходит в следующих форматах: цифровое издание; стандартное издание; лимитированный digipack с двумя бонус-трэками, 28-страничным буклетом и постером; двойной оранжевый винил с двумя бонус-трэками.
***
Pagan's Mind, one of Norway's most famous progressive power metal acts, has been slowly shedding away their progressive past in favor of a more straightforward melodic power metal approach. Heavenly Ecstasy, the band's fifth studio album, shows this trend continuing and essentially reaching "full circle" - this is a catchy, memorable, and easily accessible melodic power metal album... but with a twist. Rather than coming across as cheesy or relying too heavily on hooks, Pagan's Mind still manages to create intricate compositions that don't lose their luster even after repeated listens. If you're a fan of mildly progressive power metal, Heavenly Ecstasy should prove to be one of the best albums 2011 has to offer.
Format Lossless
Доступно только для пользователей
MP3-320
Доступно только для пользователей