Discography
_________________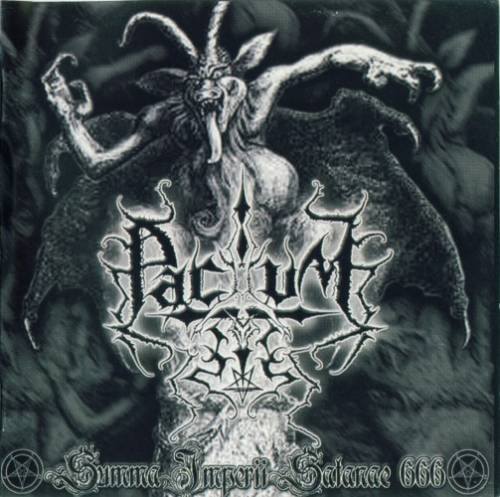 Pactum - Summa Imperii Satanae 666
Year:2001
Style:Black Metal
Country:Brazil
Tracklist:
01. Luciferi Glorium
02. The call of the Black God (Reverence to the moon, soul of night)
03. The Deep Nightfall Reveal Of The Eternal Evil
04. De Magnum Opus Obscurus
05. Orgies in Sadomatic Temple Of Baphomet
06. Summa Imperii Satanae 666
Line-up:
Count Abigor - vocals
Azrael - guitars
Daemon E.D. Inversus - bass
Allyson - drums
Rengaw - drums on "The Call Of The Black God"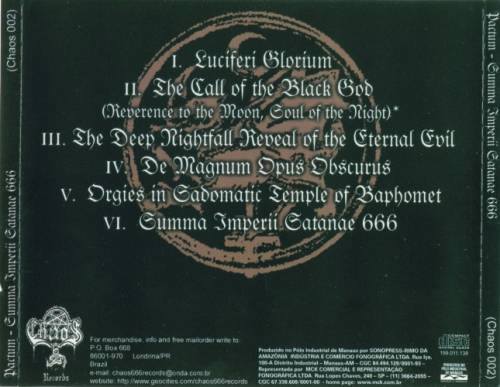 Lossless
Доступно только для пользователей