Discography
_________________


Skin Chamber - Wound /Trail
2010 Metal Mind Remaster)
Страна :Boston, USA
Стиль :Industrial metal /Experimental /Noise
Tracklist :
WOUND
Carved In Skin (Apt. 213)
Slice Of God
Sucked Inside
Skin Me
Mind Grinder
In The Sewer Of Dreams
Burning Power
The Nails Of Faith
Fat Hacker
Horde
Swollen Underground
Swallowing Scrap Metal (Pt. 2)
Healing Time
TRIAL
On A Drunk
Throb
Bleached Bones
Torturous World
Sloven
Glisten
Slow Crime
Trial
Swallowing Scrap Metal (Part 5)
Playing Time :136:47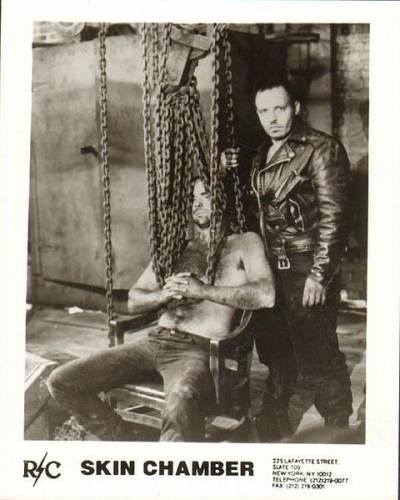 Artwork By [Art Direction] – Patricia Mooney
Artwork By [Cover Design And Logo] – Brian Shanley
Drums, Voice, Percussion, Sampler, Written-By – Chris Moriarty
Guitar, Bass, Voice, Percussion, Sampler, Written-By – Paul Lemos
Photography – Ira Rossenson
Producer – Skin Chamber
Producer, Engineer, Mixed By – Bryan Martin
Skin Chamber was one of side projects of Controlled Bleeding members Paul Lemos and Chris Moriarty. Unlike Controlled Bleeding, Skin Chamber had a distinct guitar-based sound that was similar in tone to early Swans (cited by the band as their main influence), the music was also influenced by extreme metal and grindcore. Skin Chamber was not dissimilar to the band's other side projects, namely Fat Hacker and Joined at the Head.
Lossless
Доступно только для пользователей