Discography
_________________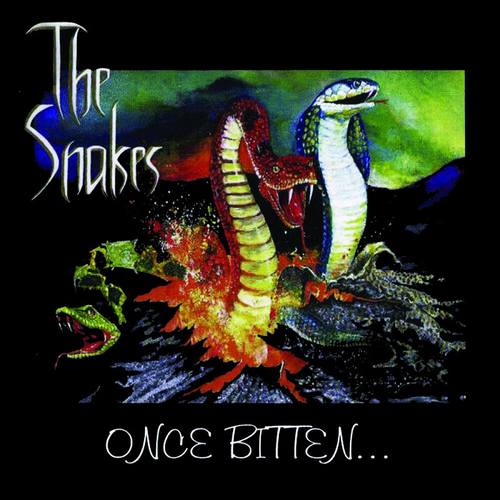 The Snakes - Once Bitten...
Год: 1998
Стиль: Hard Rock
Страна: UK/Norway
Tracklist
01. Labour Of Love (Marsden) 3:33
02. Can't Go Back (Marsden) 4:30
03. What Love Can Do (Marsden/Lister) 4:51
04. Real Faith (Marsden/Moody) 4:29
05. The Dancer (The Liar) (Marsden) 4:23
06. Gonna Find The Sun (Lande/Marsden/Moody) 2:55
07. Little Miss Happiness (Marsden/Moody) 3:21
08. Bring Yo' Good Self Home (Marsden/Moody) 4:10
09. Showdown (Lande) 3:55
10. Sacrificial Feelings (Moody) 3:25
11. Tough Love (Marsden/Lister) 4:09
Bonus tracks:
12. All Dressed Up (Marsden/Moody) 4:28
13. September Tears (Marsden) 3:47
Band
Jørn Lande (listed as "Johnny Lande") - lead vocals
Bernie Marsden - guitar
Micky Moody - guitar
Sid Ringsby - bass
Willy Bendiksen - drums
Once Bitten... is the first album of British-Norwegian Hard rock supergroup The Snakes, released in August 1998.
The album was produced by TNT guitarist Ronni Le Tekrø and engineered by TNT touring keyboardist Dag Stokke.
It was the band's first and only album under the name The Snakes, as later albums were released as "The Company of Snakes" which featured founding members Bernie Marsden and Micky Moody with a completely new line-up.