Discography
_________________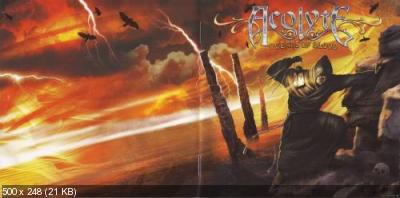 Acolyte - Oceans of Blood
Год : 2007
Страна :Greece
Стиль :Epic Power Metal
Tracklist ^
1. Brake of Dawn (nstrumental) 02:25
2. Vultures 03:14
3. I Have Become 05:45
4. False Heaven 04:47
5. Birth is the Beginning 05:26
6. Brand New Beast 12:35
7. Mist Through the Nigh 05:31
8. Nocturne (Fugue In B Minor) 02:21
9. Oceans of Blood 20:04
Total playing time 01:02:08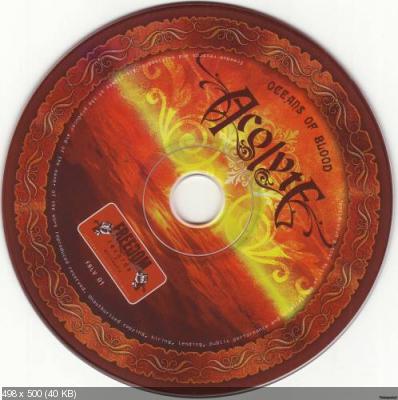 Band ^
website
Hannibal - Lead Vocals, Background Vocals
Lazarus Varla - Lead Guitar, Acoustic Guitar
Nick Laskos - Rhythm Guitar
Eleni Milaraki - Keyboards
Stavros Konstadopoulous - Bass
Simos Ladithis - Drums
Цитата
Greek Power Metal usually is steeped in tradition and the local scene has more than just one very good and interesting band on offer, so when I received ACOLYTE's debut "Oceans Of Blood", I was very interested, something that the great cover artwork furthered. Formed in 2002 the composition side is a one-man show starring guitarist Lazarus Varla and epic Power Metal is what they have written on their banners.

Going into the album, there are two things that start things off on a slightly sour note. For one the title of the intro "Brake Of Dawn", I'm almost 100% that it's a typo, unless they were worrying that Dawn might be going to fast? Nah, just kidding, the real sour note unfortunately is the opener "Vultures", because if first impressions really were all that counted, "Oceans Of Blood" would never have made it beyond the first track. It is widely known that I am a big fan of Power Metal, so it's not, because I'd be the wrong person to review it or because I did not like keyboards in my Metal, but "Vultures" is a damp squib in my books. The overly pompous keyboards swab sugar all over (and seem a little too far in the front of the production) and the vocal lines also do not work with me, the doubled keyboard/guitar solo also doesn't do it for me, let's better move on, shall we?
read more...

Symphonic metal from this European band, led by talented guitarist Lazarus Varla. Lots of melodic keyboard/guitar interplay, soaring vocals, catchy refrains...a must for fans of bands like Rhapsody and Blind Guardian.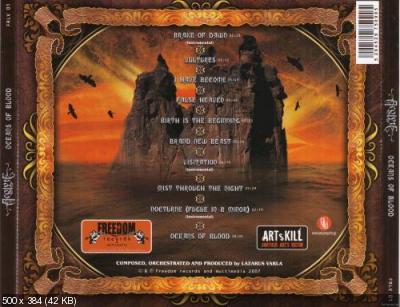 Lossless
Доступно только для пользователей