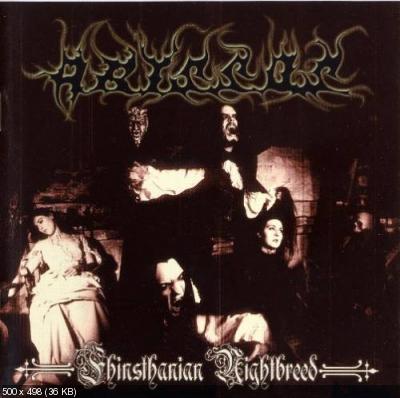 Abyssos - Fhinsthanian Nightbreed
Year:1999
Style:Melodic Black Metal
Country:Sweden
Tracklist:
01. Masquerade in the Flames (Another Black Friday)
02. Finally I Kissed the Pale Horse
03. Where Even Angels Fear to Tread
04. She Only Flies at Night
05. Worthless Soul for Sale?
06. Fhinsthanian Nightbreed
07. Queen Covered in Black
08. Wherever the Witches Might Fly
09. Firebreathing Whore
Line Up:
Rehn - Guitars, Keyboards and Bass
Söderlund - Drums
Af Fhinsta - Vocals (Session)
Guest Appearances:
Stefan Carlsson - Male Vocals
A-K Anger - Female Vocals
Mags - Guitar Solo on "Where the Witches Might Fly"
John Östlund - Backing Vocals
Lotta Berge - Voice of the Wench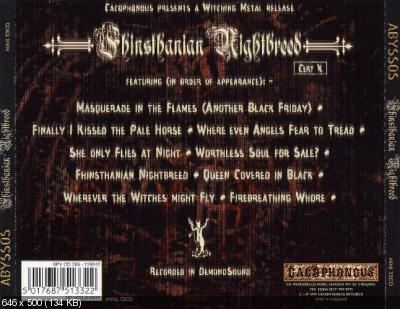 Lossless
Доступно только для пользователей